Benefits and Advantages of Developing, Building, Creating and Managing Applications on the Cloud

Cloud computing or the cloud is the term given to getting access to the computer, information technology (IT) and applications (software) via network connections i.e. Accessing data centers through internet connectivity or WAN (wide area networking). A good example of a cloud application is the Oracle cloud software. Oracle cloud software is the industry's widest and the most integrated public cloud. The service offered by Oracle is top-notch services across software as a service (SaaS). The benefits of developing, building, creating and managing applications on the cloud are as follows; Cloud applications with regards to Oracle propel creativity and transform businesses in organizations by increasing business activity, diminishing costs and reducing complexity in IT (Information Technology).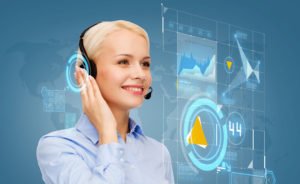 Oracle also has award-winning data centers which go a long way to reduce environmental footprint. These centers are built for energy efficiency and processing. The cloud offers a better option for enterprises who want to reduce their impact on the environment. This data centers also leverage state-of-the-art cooling with energy efficiency which also aids in reducing environmental footprint. When software is developed on the cloud, it can rapidly be updated, tested and set-up. This makes them to also respond quickly to the needs of businesses and enables them to connect a worldwide travel service with a dynamic client base made up of timeshare owners, loyalty club members and those who travel for leisure.
Customers in our era want quick and timely results. Most of the time, keeping up with demands placed is not an easy task. This can be achieved by making use of applications created and managed on the cloud. Developing or outsourcing cloud software such as Call Centers (centralized areas handling all incoming enterprise calls) help small businesses to overcome this challenge. This eliminates frustration for enterprises particularly the small ones who find it difficult to hire the adequate number of workers to undertake the assignments given to them and equally get in touch with customers.
Also, Cloud software such as the Consulting-Visual Network Analytics (VNA) makes customer contact easy. Anything that hinders customers who call your business to require a certain service is known as "friction". This leads to an avoidable waste of time and efforts. The VNA which is managed and developed on the cloud spots the areas of caller friction identifying the various portions or "leg" of end-to-end calls bringing out the usual problems which include excessive transfers, calling loops and unusual disconnects.
Contact center solutions are based close to the enterprises. There are professionals whose main aim is to tend to your particular needs. Your needs are designed to sooth your desires be it hardware or software, security, applications, capacity, Total Cost of Ownership and Service Level Agreements. There exists various cloud software to meet and incorporate with your existing hardware. They include Dedicated Managed, Dedicated Hosted and Hosted cloud center services. A highly secure MPLS core network secures your information. Those who represent and supervise the Contact Center log in through private circuits with unique IDs and passwords securing from every point.
We can then conclude that it is very beneficial to develop, create and manage applications or software on the cloud for enterprises, especially small enterprises. There are many more advantages of using the cloud with the example of the Oracle cloud Software or application.
Joseph J Caputo
Global Data Telecom