43578010_l
Control variable costs with a long-term, full-lifecycle IT plan
AT&T Network Sourcing
Simplify IT communications infrastructure
IT that evolves with your business
IT environments are becoming increasingly complex and challenging to manage and operate. AT&T Network Sourcing can bring experts into your IT infrastructure as business needs evolve. With Network Sourcing, you can
---
What makes AT&T Network Sourcing different?
AT&T infrastructure provides customers with a global resource to connect, operate, simplify and manage your entire IT environment.
Hardware | Software | Applications | Security | Governance
Many niche network solutions are relatively static and inflexible, but Network Sourcing allows your IT infrastructure to evolve. It puts you in close collaboration with AT&T network specialists who can plan, deploy and manage your IT environment as your organization grows and business needs change.
Control variable costs with a long-term, full-lifecycle IT plan
Proactively adapt your network to organizational changes
Efficiently integrate new systems and upgrade technology
Utilize connected resources
How can I implement Network Sourcing?
Every organization has different IT needs. There are many ways to take advantage of Network Sourcing capabilities. Here are two of the most common approaches.
---
Rather than overhauling a large portion of your network, you can choose to make limited but important changes in how you use it. This involves implementing innovative policies and procedures to boost your organization's operational efficiency—so you get the most out of your existing structure.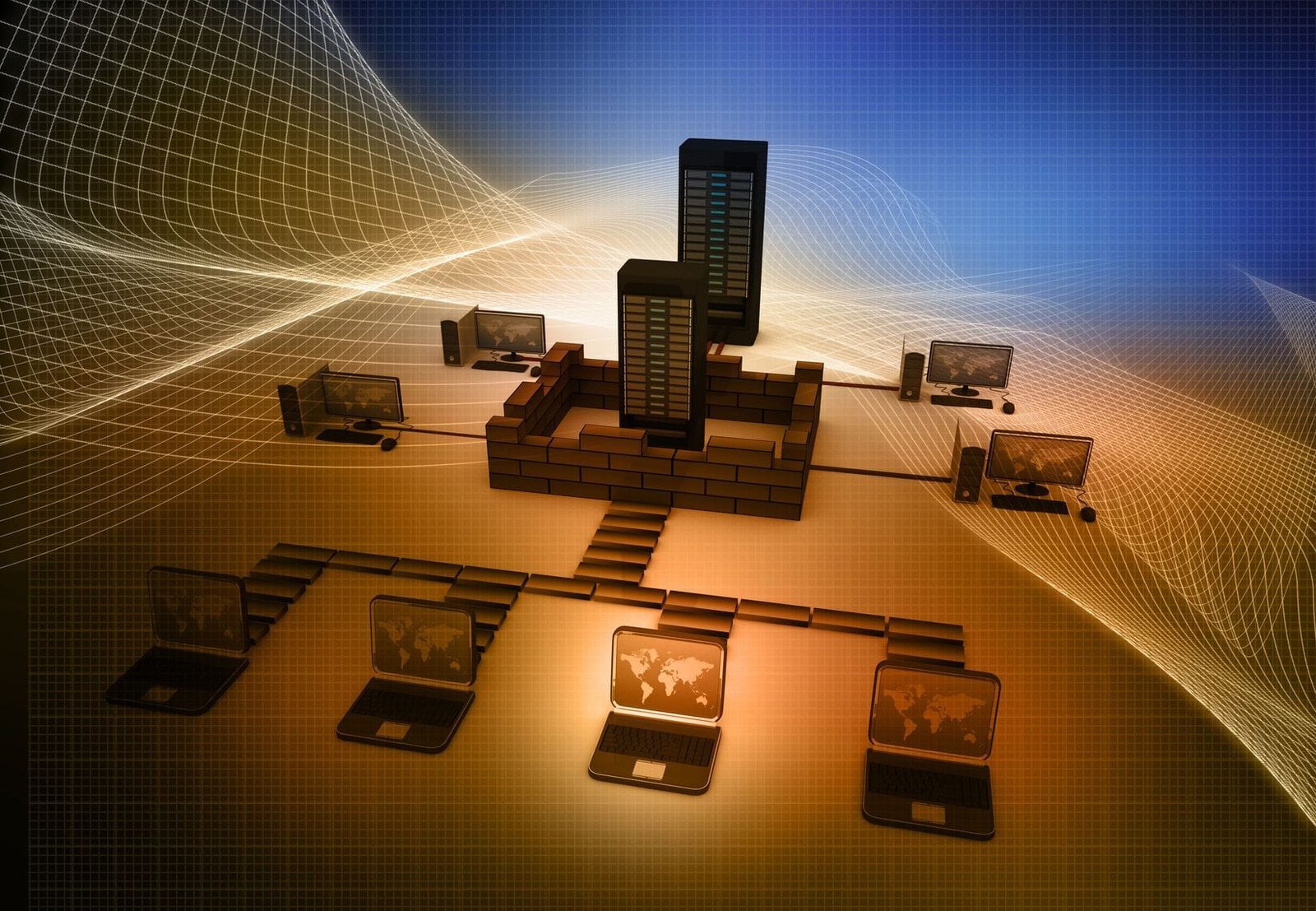 Network Sourcing can also make significant, far-reaching improvements in your IT infrastructure. For example, global organizations might consider switching to IP telephony to improve communication and reduce costs.
No matter what your business needs, AT&T IT infrastructure experts can work with you to plan, deploy and manage a solution that optimizes your technology to reach your goals.
Increase efficiency with global governance
Maintaining consistent IT practices can be a challenge, especially within large companies. Network Sourcing is ideal for keeping employees and locations on the same page. We can help you increase efficiency by creating global standards for:
Network security
Application deployment
New technology adoption
Company mergers
Control variable costs with IT Sourcing
Outsourcing IT infrastructures provides businesses with the ability to streamline operations and control IT expenditures. Outsourcing can help businesses control variable costs by shifting IT expenses from a Capex to Opex model; providing businesses with a stabilized approach to forecasting and managing costs.
Improve utilization of strategic resources
AT&T delivers an integrated service framework incorporating our global work centers, technical centers of excellence, and suppliers. Our service management is the glue that holds it all together, integrating new and existing vendors, platforms and technologies into a comprehensive, fully-managed environment. AT&T connects our customers with a rich catalog of capabilities and services. Integrating technology, services desk and collaboration metrics with Global governance with a focus on business improvement.
Complete mobile device management with Mobile Device Manager Plus
What is mobile device management (MDM)?
Mobile Device management (MDM) is a method aimed at managing mobile devices within an enterprise.
Administrators use MDM to optimize the functionality of mobile devices, including smartphones and tablets, while securing their enterprise from threats.
Why is mobile device management (MDM) important?
It is a well known fact that more and more employees are using mobile devices to get work done. Mobile devices enable greater mobility, faster responses, and higher productivity. On the other hand, they also present new challenges in areas such as compatibility, security, access, and device management.
Organizations have to keep a close eye on the devices being used in their network, regardless of whether they are company-owned or personal devices (BYOD).
Mobile Device Manager Plus helps you manage all aspects of your mobile devices, from basic configurations to more advanced security settings.
With a single, straightforward interface, Mobile Device Manager Plus takes the guesswork out of MDM. 
The first step in bringing all employees' mobile devices under your control is to enroll them into your company's network. Mobile Device Manager Plus makes this first step a breeze by providing a number of simplified enrollment options:
Personal device enrollment for users (BYOD):

Self-enrollment: Allows users to enroll devices on their own

Enrollment by invite: Allows users to enroll devices after accepting an invitation sent by the admin

Bulk enrollment via CSV file: Upload a CSV file containing details of the devices you would like to manage
2. Enroll corporate-owned devices:
Automate bulk enrollment for iOS: Simplify management of iOS devices with Apple's Device Enrollment Program (DEP) and Apple Configurator.

Automate bulk enrollment for Android: Simplify management of Android devices with Samsung KNOX and Android Near Frequency Communication (NFC) enrollment.

Automate bulk enrollment for Windows: Simplify management of Windows devices with Windows Imaging and Configuration Designer (ICD) enrollment.
3. Authenticate enrollment with a one-time pass code and/or with users' Active Directory credentials
Configure and set up various policies around devices to secure corporate resources. Mobile Device Manager Plus allows you to create and publish profiles on one device or a group of devices.
 1. Allow or restrict employees from using certain device features: Impose and enforce policies on mobile devices to optimize device usage and secure data.
2. Provide access to corporate accounts: Grant access to email, Wi-Fi, VPN, and other kinds of corporate accounts for convenience and security.
3. Group devices to streamline policy distribution: Group devices based on department, location, and more.
Tracking and analyzing asset information helps organizations protect sensitive corporate information. With Mobile Device Manager Plus, you can:
1. Audit device compliance: Scan devices to ensure they are compliant with company policy.
2. Receive a summary of applications installed on each device: See granular details about the apps running on managed devices.
3. Generate reports anytime: Having reports ready when you need them comes in handy, especially during audits. Obtain predefined or customized reports immediately or at a scheduled time.
Mobile Device Manager Plus' easy-to-use dashboard lends itself to a shallow learning curve. What's more, the adaptable design is suited for managing mobile devices quickly, providing you features such as:
1. Unified mobile device status view: Manage your devices from a single window with quick links.
2. An overall summary of useful details: Take immediate action based on the data presented.
Proactive management is the best kind of management. Mobile Device Manager Plus lets you define roles that best suit your requirements and grant appropriate permissions for specific IT admins. You can delegate routine activities to particular users with well-defined permission levels, thereby specifying your IT admins' scope of management to a particular set of devices.
USA LOCATION
NEW YORK
1330 Avenue of Americas
New York  City, NY 10019
USA LOCATIONS
NEW YORK
1330 Avenue of Americas
New York  City, NY 10019
FLORIDA
11555 Heron Bay Blvd
Suite 250, Coral Springs, FL
33076
United States
CALIFORNIA
601 South Figueroa Street
Los Angeles, CA 90017
United States
EUROPEAN LOCATIONS
GREAT BRITAIN
122 Leadenhall Street
London,
United Kingdom
FRANCE
101 Avenue des Champs Elysées
Paris,
France